Ghana Creators Awards 2022 – WINNERS LIST
The main event of the 2022 Youtube Creators Awards came to a successful end on Saturday 26th November at the Silverbird Cinema, Accra Mall.
The YouTube Creators Festival Ghana is the first-ever weeklong independent convention that brought all Ghanaian content creators across the country to engage, educate and inspire the Ghanaian YouTube community.
The conference spanned between the 24th- 26th of November 2022 and was climaxed with the Creators Awards Night & Concert, which recognized hard-working and influential content creators in Ghana and some neighboring countries.
This year's festival will had a masterclass for female content creators as well as a YouTube Ghana Music Concert and Awards Night.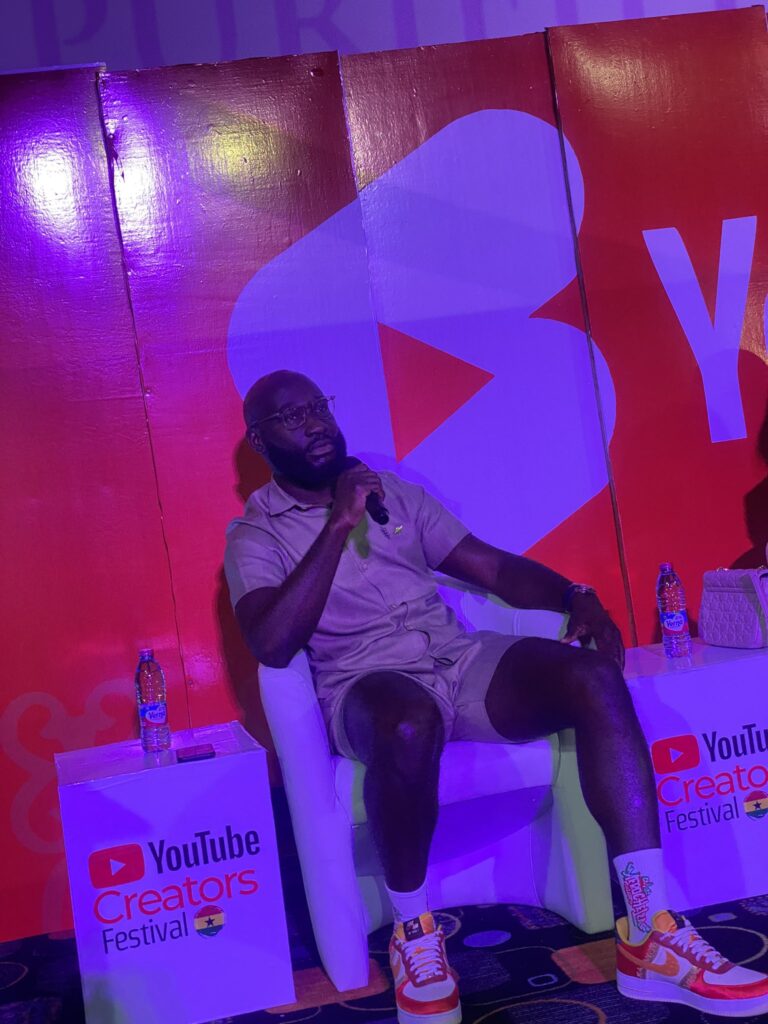 The YouTube Creators Festival Ghana is an initiative of Entamoty Media Ltd, powered by ICS Africa Limited with several other local & international partners who contribute to making the event a huge success and inspiring the creators' community. Ghanaian Influential YouTubers with huge social media presence including Wode Maya, Jessica Opare- Saforo, Kwadwo Sheldon, ZionFelix, Rick Aqua, and RakGhana to mention but a few as well as other huge content creators in the music, and film industry will attend the festival.
Check out the list of winners below;
YT Education Creator of the Year
Kojo Forex
YT Creator Sports & Gaming
Gaming Canvic
YT Lifestyle Creator Of The Year
Jasmine Boateng
YT Tech Creator Of The Year
Tech In Twi
YT Comedy Creator of The Year
Aka Ebenezer
YT Creator In Real Estate
With Sephy
YT Entertainment Creator Of The Year
Campus With Sharkboy
YT Couple Channel Of The Year
Nii & AJ
YT Food Creator Of The Year
Sweet Adjeley
YT Video Of The Year
What a $5 Can Get You in GH Market – Tatiana Haina
YT Discovery Creator of the Year
Headless YouTuber
YT Travel Creator of The Year
Wode Maya
YT Dance Creator Of the Year
Incredible Zigi
YT Channel Of The Year
Kwadwo Sheldon
YT African Influencer Of The Year
Wode Maya
YT Creator Of The Year
Sweet Adjeley